Best CBSE Schools in Hyderabad
We as one of the best cbse schools in hyderabad strive to empower our community with skills to meet ever-changing global challenges, to be confident to take risks and make independent decisions, to have access to the most innovative technology and learning tools and most importantly to help instill values that create thoughtful and engaged individuals.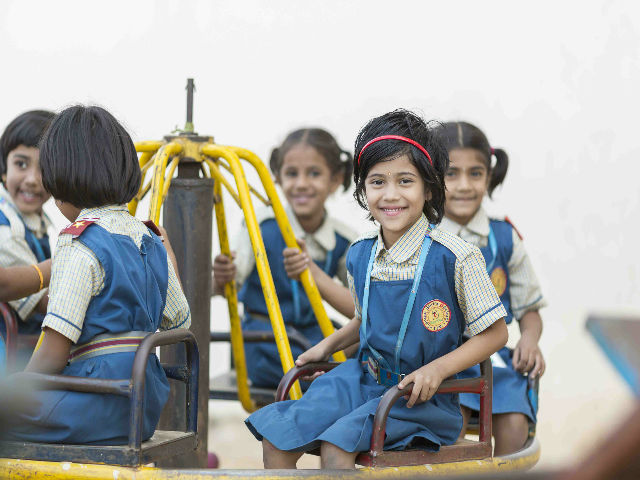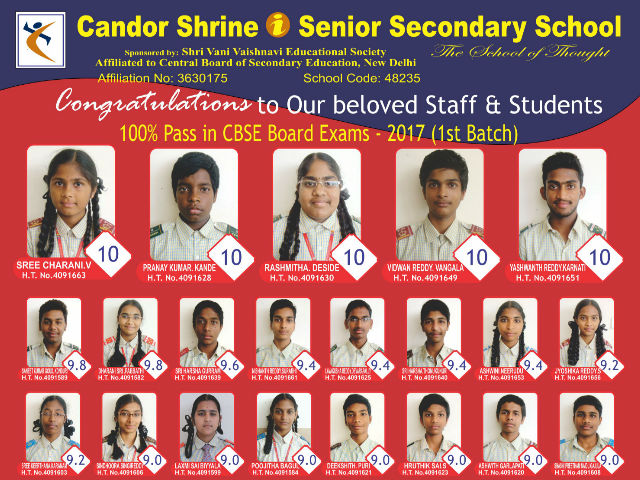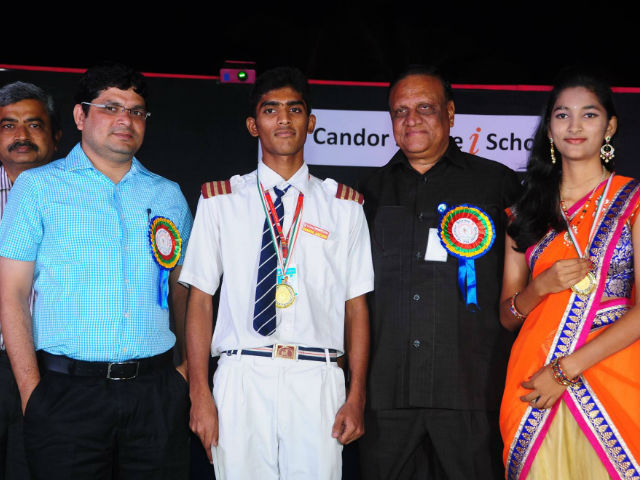 We nurture the innate potential of our students to enable them to excel in whatever they choose. We help the students to grow and evolve into open-minded, ethical and caring individuals who are focused and encouraged to set goals, attain them and exceed expectations. Going beyond our commitment to rigorous academic excellence we offer opportunities for growth in co-curricular activities, Fine Arts, Performing Arts, Sports.

Candor Shrine focuses on the development of the whole student academically, socially, physically and emotionally. This is reflected in the overall objectives of Candor Shrine which are to educate young people to become inquirers, thinkers, communicators, knowledgeable, principled, open-minded, caring and well-balanced proving it as one of the best CBSE schools in hyderabad.

Best Cbse Schools in Hyderabad Candor Shrine i School
In keeping with one of its motto 'Excellence in Education', The Candor Shrine aims to educate students of all communities, religions and nationalities to be responsible citizens, able to think creatively, reason critically and communicate effectively, and to develop their potential whilst imparting moral and ethical values, encouraging self discipline and mutual respect

Candor Shrine is a vibrant, thriving and a diverse community of children, parents and educators united with an ardent desire to blossom the manifest and latent potential of its scholars. The institution persistently strives to create an atmosphere of safety, harmony and cordiality where youngsters interact, share and adapt themselves to varied backgrounds making the institutions as one of the best Cbse schools in hyderabad.

We build upon the basis that the future of our world rests upon the quality of its youth. Quality comes through care and attention. In having to raise children of quality and purpose, to make them the kind of citizens the world needs so much today than ever before, we have to educate children not just with instructions but train them in that direction with all the attention and care they deserve that is only the quality of the best Cbse school.

Candor Shrine does not insist on taking in only toppers, and that the heterogeneous student population is the school's identity. All the students are offered opportunities to perform. People seek the school as it plays a major role in fostering the fine arts talents in students. Our approach is what keeps the students rooted to the school forever. Frequent brainstorming sessions and inter school discussions among the teaching faculty are conducted to tackle any speed breakers in the academic mainstream or co-curricular activities. "We believe in creating achievers in all walks of life, it is this philosophy of ours that has ensured that our alumni are spread across various fields, including sports".