OUR ACHIEVEMENTS
Candor Shrine i Senior Secondary School reveled with pride at the exuberant and exalted performance of students in SOF Olympiad examinations 2013/14.
CSIS embarked on an epochal entrenchments where students made a thumping success scoring exclusively high international ranks in NSO and IEO examinations with more than 20 gold medals 16 silver medals and 6 bronze medals. Which conforms to the shape and stature of CSIS rising euphoria in crafting laps of honor for its students. CSIS has also bagged International 1st rank in IEO examination, 4th 6th and 7th international ranks in NSO examinations.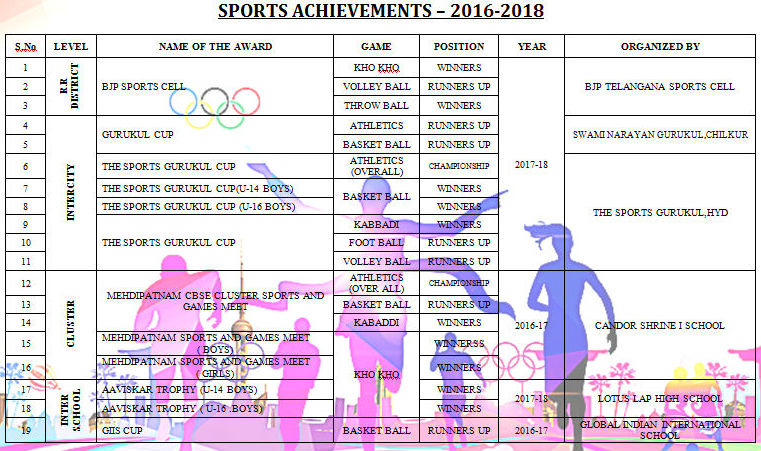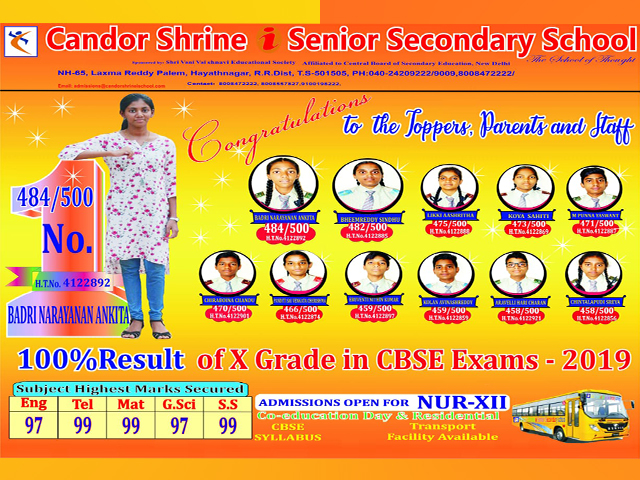 CCSIS having set the benchmark in Activity based learning and all round development of its pupil, has added feather in its cap by blazing performance of the students in various competitive examinations. It's a remarkable feat worthy of emulation. The result is the culmination of tenacious efforts of students and teachers with able support from parents. It's a testimony of standard of holistic learning imparted at CSIS.
With the declaration of results, the teachers couldn't help applauding the feats accomplished by the students. The School Management, and parents too swelled up with pride at the students' acumen & caliber. All extend their heartiest congratulation to the star students of 2013-14 and wish them a splendid career ahead.
The students who have made a legend and added to the legacy of CSIS are
PARADIGMS AND PRINCIPLES
INTERNATIONAL ENGLISH OLYMPAID (IEO)
J. MANUVYA : International rank 1, State rank 1, Rs 50,000 + Gold Medal + Gifts Worth Rs 1,000/- + Merit Certificate
B. VACHAN GOLD MEDAL
A NIHAL REDDY GOLD MEDAL
CH. VAISHNAVI GOLD MEDAL
Y. YOJASWI GOLD MEDAL