EXTRA CURRICULAR ACTIVITIES
SPORTS
At CIS sports and other activities are treated on par with academics. Various games like Basket ball, Cricket, Foot ball, Volley ball, Table tennis, Athletics and Gymnastics are encouraged. Swimming classes and special fitness programme by professinal coaches are conducted. Students are encouraged to participate in all sporting activities not only at sthe school level but also at the national and international levels.
All round developemt of the child is what we aim for at CIS. An extra onus is laid on extra curricular activities in our school. Personality development is one of our main criteria. Students are trained in An art, design and technology centre where students can develop creativity and design skills. The art centre is a complex of studios that provide spaces and resources for a variety of creative media. There are two well-lit studios and a clay courtyard. A Technology Hub in elementary school where two resource persons help teachers and students integrate technology seamlessly into the learning process.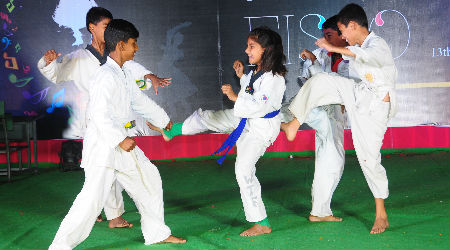 CREATIVE ART'S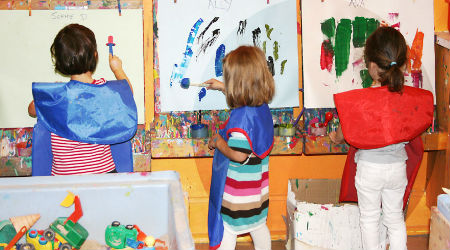 Creative Arts are an integral part of the curriculum. Music and drama are used not only to make the learning process fun and interactive, but to foster clearer understanding as well. Fine arts also give an instight about our culture & heritage. While we have an extremely talented and experienced team of teachers in the creative arts department, we also source talent from outside the school.
CULTURAL AND LITERARY ACTIVITIES
Students are encouraged not only to develop their talents in creative arts, but also to appreciate art in various forms. Teachers and guest speakers introduce students to a variety of art forms: dance, drama, films, vocal and instrumental music. Students can opt for tabla or Carnatic vocal as subjects for study right up to Std. X. demonstrations by renowned artists at the school. Cookery, creative movement, drama and photography are some of the creative activities students are exposed to. The students routinely take part in debates, elocution contests and quiz programmes.
Students are encouraged to make presentations based on their classroom learning to parents. Magic shows involving important principles of Physics, Mathematics funfairs and plays based on scripts produced in Language classes are a few of the events that regularly take place in the school.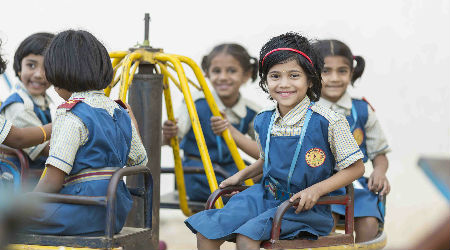 COMMUNITY SERVICES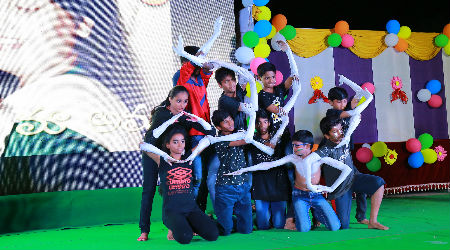 An important aspect of the curriculum is community service. It is mandatory that all students of Standards 11 and 12 undertake two hours of community service each week. Our students teach under-privileged children at Hasthinapuram – a school and home for destitute children. Younger students undertake activities such as cleaning of public spaces or peer tutoring.
OUTWARD BOUND ACTIVITIES
Field trips, hikes, nature walks and treks are woven into the curriculum. The trips are planned in a way that makes them a pleasurable learning experience. Students practice map-making skills, learn the importance of co-operation and teamwork all through innovative games and activities.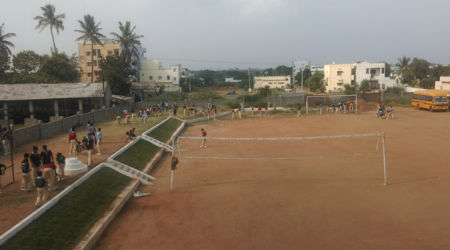 SEMINAR AND PUBLIC SPEAKING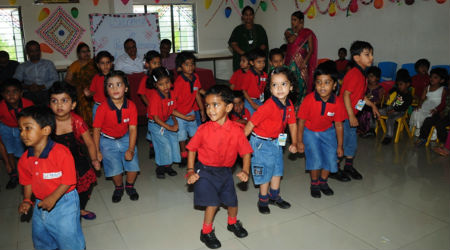 All students of Std. 11 are required to participate in the English seminar where each student present an extensively researched paper to an external audience of parents, alumni and eminent persons. This activity enhances the Presentation, research and critical thinking skills essential for university education.