FACILITIES AT CSIS
LAB
Children in the learning lab benefit from individual teaching sessions with special educators. LSRW skills are practised in the Lab.
CIS is equipped with Robotics, Maths and Science Labs to provide wonderful opportunities to explore the creative streak of a child and also give shape to his or her imagination. These labs make learning easy & enjoyable.
These Boards bring life in all the various concepts learnt by the students in an AV format, and inturn make learning easy & enjoyable.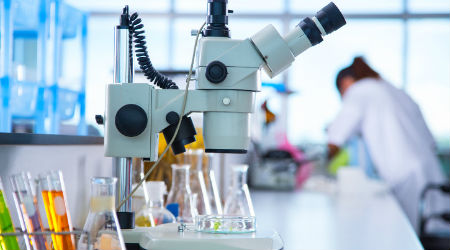 LIBRARY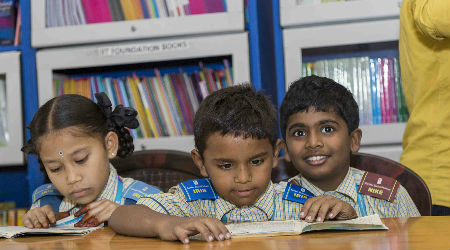 We have a very good collection on a variety of books on Science, G.K., Aptitude, Fiction, History.
The books Chandamama, Tinkle, Champak, Wisdom and Amarachitra katha are available.
Story books, magazines, comics, etc., are also a part of reading for students of various age groups.
TRANSPORT
Safety of the children and a comfortable journey are the motivating factors of our excellent transport facility. We have also introduced GPS Technology which tracks all vehicles through the day. This device maintains a record of the location, speed and time of the vehicle, which can be referred to when necessary.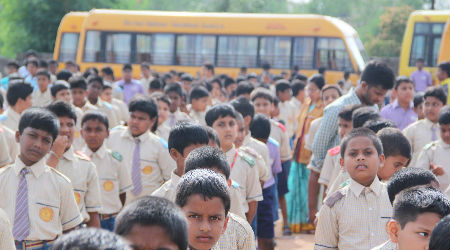 SPORTS & GAMES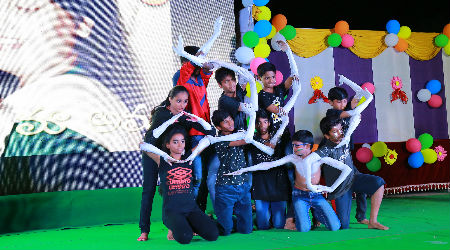 At CIS children are offered a wide range of co-curricular and extra-curricular activities like Yoga, Meditation, Music, Spell bee, Dumb charades, Jam events Drama, Dance, Extempore speeches, Debates, Cultural trips and visits to places of interest and historical sites.
Through the integrated study approach, our students are encouraged to use their intellect in various activities. We at CIS believe that only through this experience, the overall development of the personality of a child can be developed.
SALIENT FEATURES
Well-planned campus with world Grade facilities.
Technology enabled Grade rooms. (Grade rooms equipped with smart boards)
Appropriate student teacher ratio.(20:1)
CBSE syllabus supplemented with inquiry based learning.
Tours and visits to places of cultural, historical and environmental interest to include education beyond boundaries.
Various sports options : Volley ball, Basket ball, Table Tennis, Chess, Carroms, Kho-Kho, Kabaddi, Athletics, Football etc.
Focus on Calligraphy
Parent Partnership programmes.
Transport available
Life skills development
Library Facility
Value education.
Communication skills in English.
Soft skills Development.
Computer literacy programmes
The campus has the best residential facilities for boys and girls from V-Grade onwards.
Term books implemented as academic curriculum at primary and Pre-Primary Grades.