CANDOR SHRINE I SENIOR SECONDARY SCHOOL
World Class CBSE School, the first of its kind in Candor , trend setter and an inspiring personality in the states of Telangana and Andhra Pradesh. Anticipating the needs of the present society, the Candor One School has been guided by a philosophy of education that promotes the total development of the child's personality combining his/her academic talents, sports, and creative skills with leadership qualities in life.
The Candor School is located on a 24 acre stretch of lush, green, and magnificently serene landscape. It is equipped with spacious, well-lit, cheerful, air-conditioned, and digital class rooms, extensive play fields for football, volleyball, tennis, kho-kho, and cricket. It also has air-conditioned buses with GPS facility. The school is imparting world class education not only to foster academic excellence, but also spiritual well-being and social awareness among its students.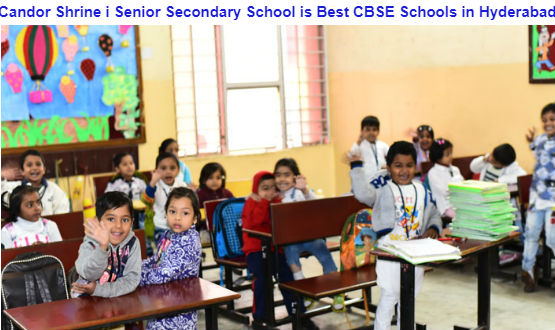 ---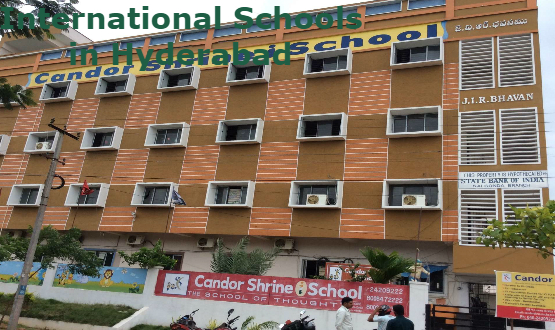 INTELLECTUAL GROWTH
Activity based education is provided to all the classes to make learning more assimilative and scientific. In pre-primary classes, Montessori methods are implemented through artistically prepared charts, models and video-clippings. Proper training from Grade III level itself to face the competitive exams like NTSE, International Olympiad, Eduranet etc., with full confidence and courage. Our foundation course in vedic mathematics, abacus and handwriting gives additional help to our students. In support of all these, we have different facilities like Smart classes, ICT lab, Science labs (Biological and Physical Sciences) and a library (with a large number of National and International Publications, Journals, Magazines and Periodicals).